Hammers & Replacement Handles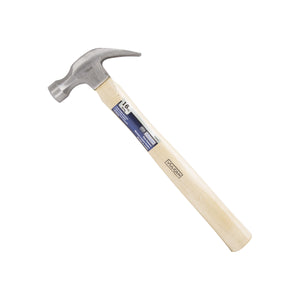 Since 1869, the Vaughan family has been committed to producing hand tools that proudly state "Made in the USA". Innovation, ingenuity and manufacturing have long been the foundation and cornerstone for America's success. This success did not come easy but rather through hard work, perseverance and determination. The American manufacturer, including Vaughan, is a reflection and an extension of the pioneer spirit. Preservation and support for this vital part of our economy is key to keeping the integrity of our roots intact. If we continue with outsourcing we will erode the foundation of our Country.
Vaughan & Bushnell Manufacturing is a modern day testimony to the pioneer spirit. In spite of an unfair playing field, where imports have taken over, Vaughan continues to thrive and deliver top quality products. Vaughan is committed to providing American made products, comprised of American raw materials. Vaughan products are produced with the highest standards, in compliance with Government mandates. Preservation and protection of the environment is just as important as preserving the origin and root of our foundation. Vaughan is proud to say "Made in the USA."
Hammers & Replacement Handles